Annual Pearl Harbor Memorial Ceremony
Time: Wednesday, December 7, 2022, | 12:00 noon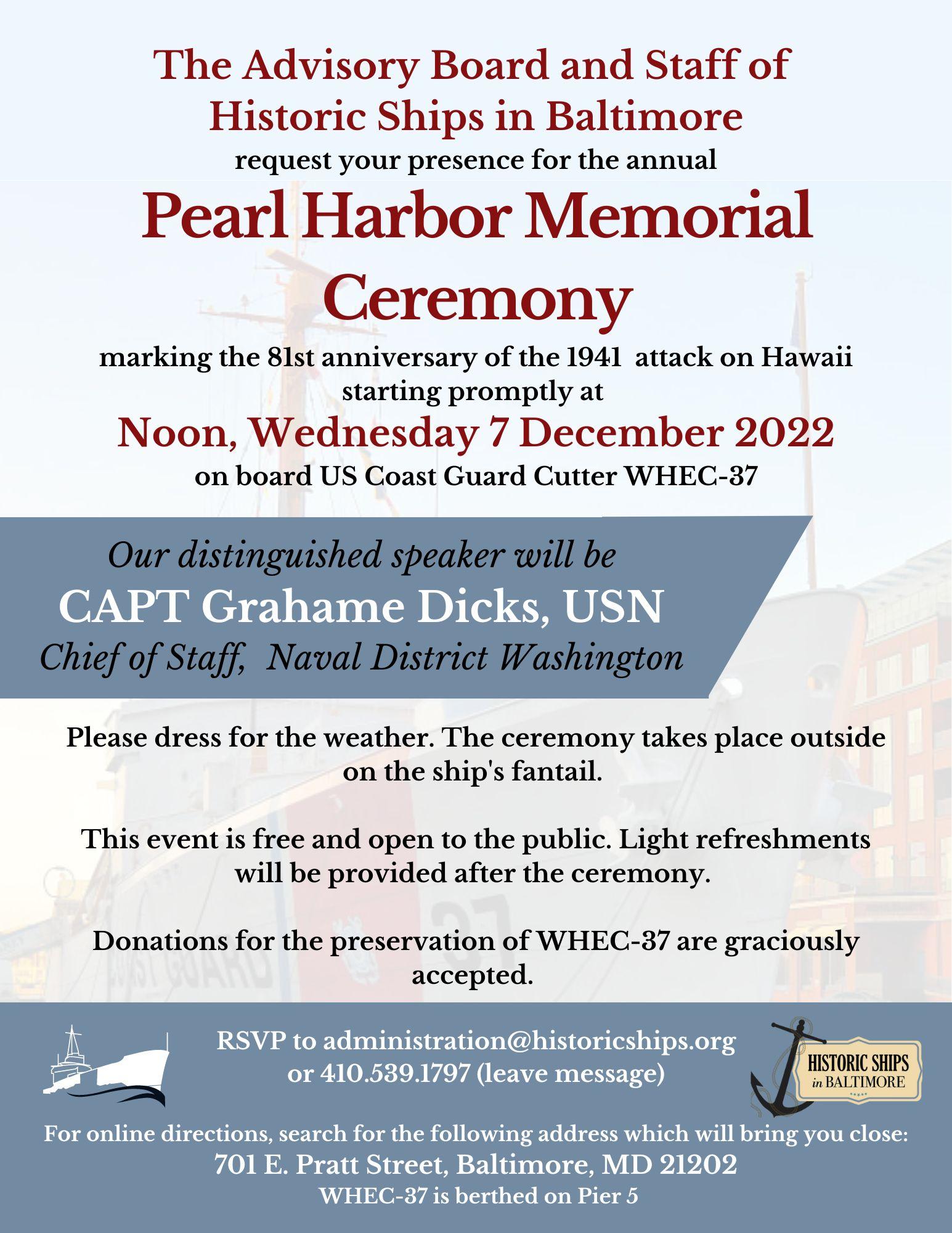 US Coast Guard Cutter WHEC-37 is the last warship still afloat to witness the 1941 attack on Pearl Harbor. Please join us aboard this historic vessel as we mark the 81st anniversary of the December 7, 1941, Japanese attack on Pearl Harbor, Hawaii. This ceremony is an important way for Historic Ships in Baltimore as an organization and the City of Baltimore to honor those who served during WWII.
This event is free to the public; help us honor those who have served on this historic ship and remember those who lost their lives on this day 81 years ago.
Our keynote speaker will be Captain Grahame Dicks, Chief of Staff, Naval District Washington.