Evening Mariner Series - "Mission of Mercy."
USS Constellation's delivery of food and supplies to the starving people of Ireland was one of many humanitarian missions for this ship. Hear the story of this heroic effort aboard the ship where it happened. This program lasts about 1 hour, plus time for questions. This event is family-friendly. Meet at USS Constellation.
*This program will also be accessible via Live-Stream if you are unable to attend in person.
if you plan to live-stream, please let us know in the indicated box on the registration page so we can send you the link.
Purchase tickets to this event below. Package discount available for attending all three events in this series. Click button below to see pricing.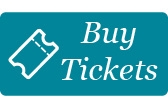 Museums Members receive 20% off Event Tickets (limits apply) - learn more about Membership
Members, click SIGN IN in the upper right-hand corner to access your ticket discount.